FREE Content Ideas for your MSP
Hi, I'm Dom Kirby. I've been in the channel for over 10 years. When I ran my MSP, I created all my own content in about 30 minutes to an hour a week, and got fantastic results. I know that you can do the same! To that end, I've launched...
The MSP Weekly(ish) digest
About once a week, I'll put together a digest of all the content I've been looking at over the week prior. It will vary from tech tips you should show prospects and clients, to cybersecurity news you need to talk about, and more. Consider it a "jumping off" point. From there, just write or record your thoughts on it and hit publish. You can publish it on your MSP's YouTube channel, website, your LinkedIn, and other mediums that will get your brand in front of the right people looking for the solutions you drive.
If you'd like to take control of your brand's message, consider signing up. If you aren't finding value, you can always unsubscribe. This isn't a spam list or advertisements, just great content. To that end though, if you're looking for a better website for your MSP, I'd love to help you out!
To our mutual success,
I spend a lot of time scouring cybersecurity news, making tech tips, and more. I want to bring the value of that content to others, so I'll send an (approximately) weekly digest of "starting off points" so that you can write and produce beautiful content in minutes that will attract better MSP prospects.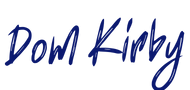 I hate getting spam, so I don't send spam. I'm also not going to sell your data, because I hate that too!